About Us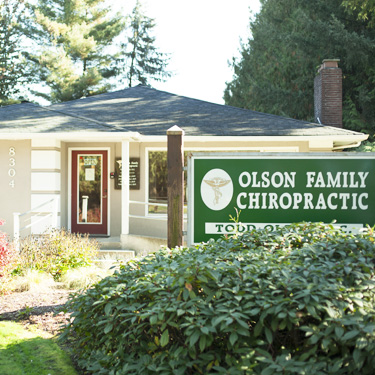 Dr. Todd Olson began practice in 1991 after relocating to our community from Minneapolis, Minnesota. With family in the area and a desire to live in an outdoor playground, Lynden was the perfect place to open Olson Family Chiropractic, taking over two existing clinics.
What We Do
The research is clear: chiropractic care is invaluable for helping with a broad range of health-related ailments. It's an effective way to relieve pain and enhance your overall function. Chiropractic restores your spinal function with natural techniques using the hands or a gentle instrument.
Who We See
We welcome people of all ages to our chiropractic office. We focus on relieving pain first and foremost, then work with you to make sure you can stay healthy when you leave our practice. In particular, we see many adults and seniors who want to stay healthy and athletes who seek to recover from injury or reach their peak performance.
One of our favorite successes involves a grandmother who came to Dr. Todd in tears. She was upset because she'd just broke the news to her son that she couldn't provide daycare for her grandkids anymore. Her back pain was just too much, preventing her from being able to pick them up. After chiropractic care and personalized exercises, she was back to watching the kids and was free from discomfort.
Experience nonsurgical, drug-free health care. Contact us today to schedule your first appointment! Insurance is accepted, and we're in-network with many plans.
---
About Olson Family Chiropractic | (360) 318-1240